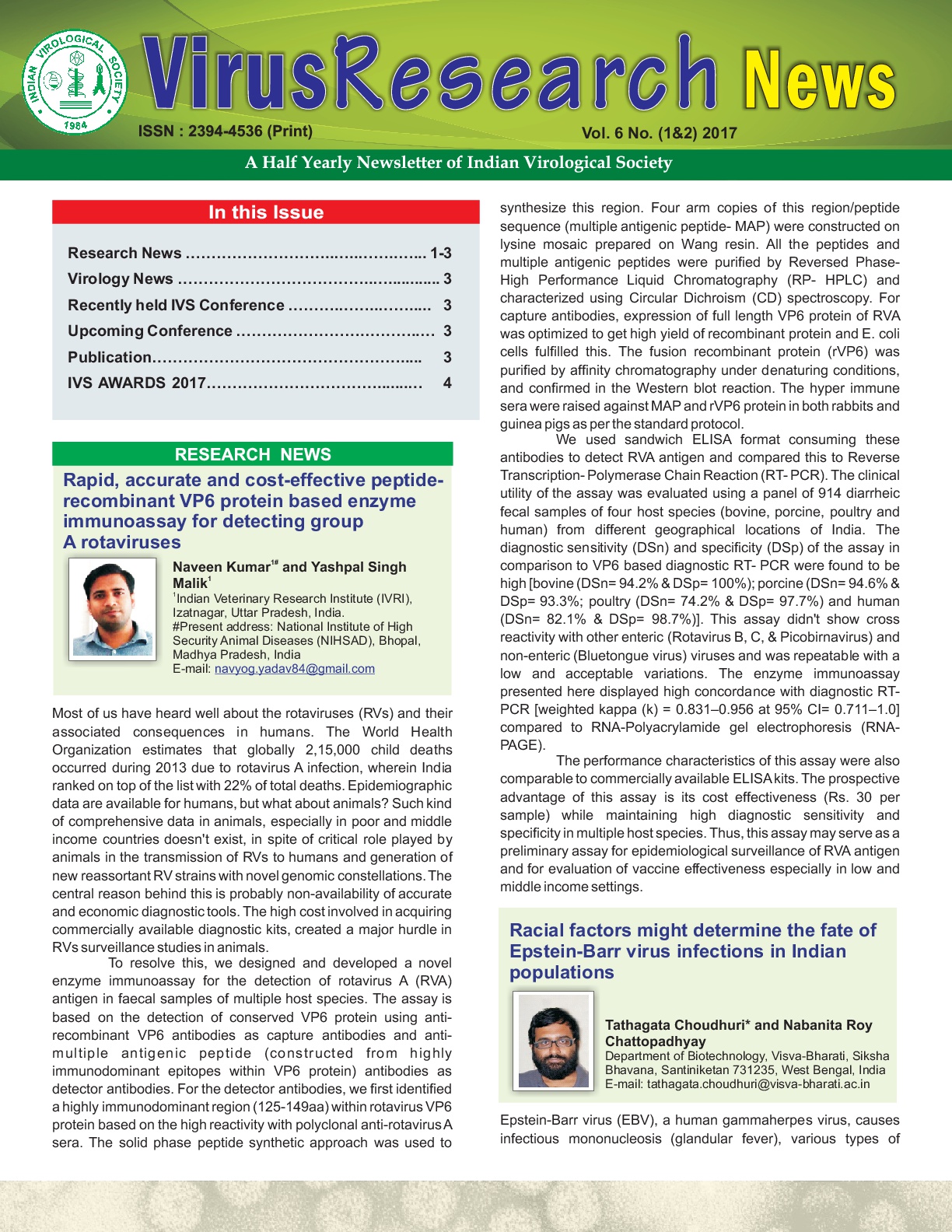 Click below to Download
The Society also publishes the Newsletter, "Virus Research News" biannual.
Guidelines
Submit news article, which has some application prospect to any one of the editors. The article to be written in a popular format not exceeding 1000 words with a few simple table and or high quality figures. Article structure: Title, author(s), full address, email, telephone, self photo of corresponding author, running text.
---
Editorial Board
Editor-in-Chief
Dr. Bikash Mandal, leafcurl@rediffmail.com
---
Editors
Dr. Rajeev Kaul, Medical Virology, rkaul@south.du.ac.in
Dr. YPS Malik, Veterinary Virology, malikyps@yahoo.com
Dr. V. Balamurugan, Veterinary Virology, balavirol@gmail.com
Dr. B.L. Patil, Plant Virology, blpatil2046@gmail.com
Dr. K.V. Rajendran, Fishery Virology, kvrajendran@cife.edu.in
---
Ex-officio members
Prof. Anupam Varma, President, IVS, av.acpv@gmail.com
Dr. G.P. Rao, Secretary General, IVS, gprao_gor@rediffmail.com